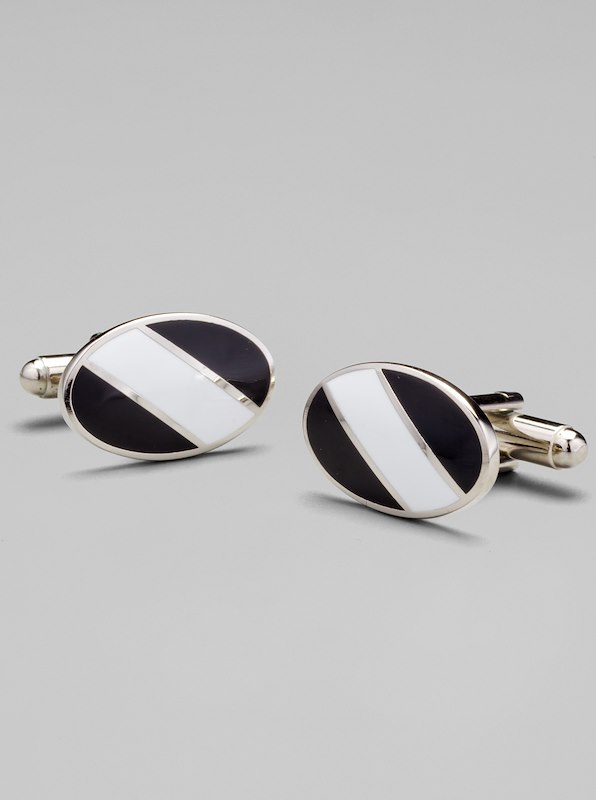 Oval Regimental Stripe Cufflinks - White/Black
Sorry, this item is no longer available.
Color: White/Black
The J.Hilburn Cufflink Collection represents an aesthetic of understated refinement. Each handmade piece is the work of a skilled craftsman with decades of experience creating products for the world's leading luxury brands. The perfect punctuation to a well-finished custom shirt.
Rhodium plated for exceptional lustre and durability
Finished with richly colored glass enamels