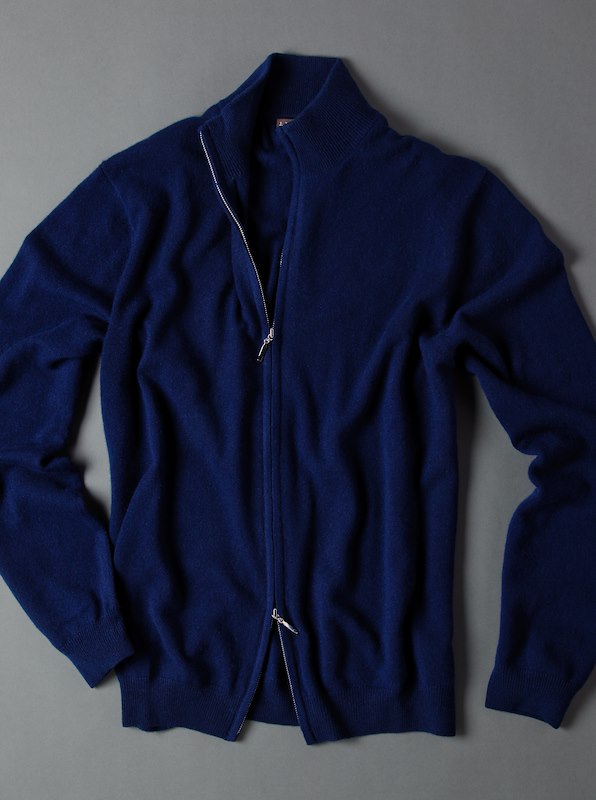 Cashmere Houston Double-Zip Sweater - Indigo
Sorry, this item is no longer available.
Color: Indigo
Downtown in SoHo, the streets are vibrant with energy. Our Houston sweater is inspired by that creative spirit. Made from the precious undercoats of baby mountain goats, this super soft zip front looks great on its own, or layered under a sportcoat.
100% cashmere
Full zip front with custom made hardware